Making a start on your inner house with mindfulness
Facing challenges
Have you had many challenges in life? It's a bit of an absurd question isn't it, as virtually everyone I've ever met has had challenges to deal with in life, so far. Perhaps a better question is: have you ever been equipped to deal with life's challenges?
It's not a bad question when you consider the absurdity of the first one. Life is full of all sorts of things to face, yet, for many of us, we don't often get taught how to face them or even given some principles of how to deal with them!
In this series, Strengthening Your Inner House with Mindfulness, we are going to explore how little actions now, can lead to a greater ability to deal with problems, later on.
From experience
I've been fortunate, as I, like many, had a lot of challenges growing up as a teenager; at the time I didn't see it this way though! I was rather rebellious with long hair, highly strung, and towards the end of the teen years, experienced a very down unhappy period.
Looking back, it was perfectly understandable, my Grand Dad had passed away, along with a good friend who died in a terrible accident, and another close friend had been diagnosed with a serious terminal illness. To top it all off, I'd just returned from doing voluntary work with some of India's most venerable children, street boys in Mumbai.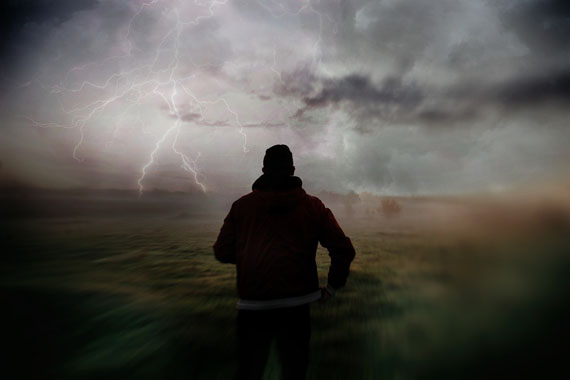 Sitting tight a little longer
At age 19, I didn't know how to deal with it all; no one had given me much indication of how.
At first, I tried a medical professional and he referred me on, but I didn't feel it was for me: I didn't go and sat tight for a little longer. This is not to say there are not some great services out there. The UK's NHS offers some great advice on Dealing with grief and loss. At the time I just felt there was a way that would suit my temperament better.
At the time, I had started reading around the subject of meditation and then heard about some mindfulness meditation classes being taught at a centre in the region of London, where I went to a school called Wimbledon. You might have heard of a small tennis tournament they hold there?
I thought I'd give the mindfulness meditation a whirl - not the tennis tournament!
A good choice
Good choice and over twenty years later, I can honestly say it has been one of the most useful things I've ever learnt; mindfulness gave me some great tools to navigate life's challenges with a degree of integrity (most of the time) and some inner resolve.
So, I'd like to share a little of this with you, and over the next few blogs, we'll be taking a look at the theme of looking after our inner house, to be equipped for when life chucks up its inevitable challenges.
Making a Start
Let's make a start then - as I did - with some meditation practice. If you are new to it, check out Making a Start, there is a simple meditation on there to get you started. Here is the Soundcloud version also.
If you are an old hand to mindfulness, why not try an unguided, untimed meditation. We have them at the end of each category on the Establish Mindfulness Learning Centre, but here is one to try now if you like.
As a side issue, I find it good to practice without guidance, or to put it another way, not to be reliant on guided meditations, and I've written a blog post on this called How to use guided mindfulness meditations wisely.
Next in the series
Well, this is a good start to the series Strengthening Your Inner House with Mindfulness. In the next blog, we'll be looking at how what we do in the present, can leave our inner house venerable to challenges, in the future. Doing some meditation though is a good start, as knowing how your 'inner house' is now, is a good start.
If you'd like to let me know how your meditation went this week, write in as I'd love to hear from you.