Where is the best place to meditate?
Finding the right place to meditate can help you to establish a regular practice. Trying to find the perfect place, however, can be a hindrance to making meditation a part of your life. In this blog, we are going to explore what are good conditions, but not necessarily perfect ones.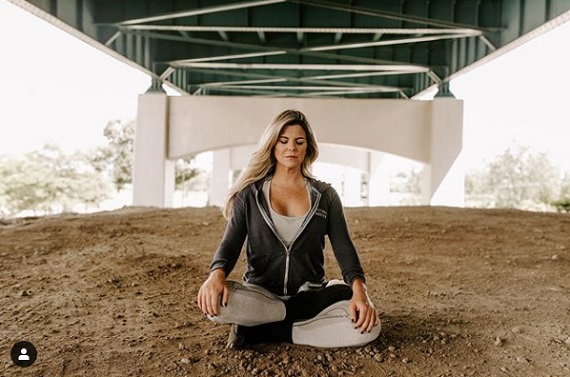 I was inspired to write this blog because I saw a picture of Kimi Rea Chapman, practising meditation without a cushion and thus her posture was not as ideal as it could have been. I asked her, privately, about this and she just said, "that was just a photoshoot in the dirt, we have cushions back in the studio." I liked the message, make do and get on with it where ever.
Unusual Places
I did reply to Kimi and told her about the time I used an old milk crate to meditate on, in an alley next to a coffee shop, that I worked at, in London. This was some 18 or so years ago. I had the job of helping to open up the coffee shop at 6.00 am – yawn – but I still wanted to do a bit of morning meditation.
It was summer, so I turned up at 5.30ish and spent 25 minutes at the back of the coffee shop sitting on a milk crate, meditating whilst waiting for my manager to show up with the keys. Cars would wiz by, on the road next to the alley; it was far from ideal.
Location Factors
What factors though, did this far from ideal location, have? It was relatively secluded as it was off the side of a road. It wasn't particularly quiet, but I could sit undisturbed. It wasn't raining usually, but when it did, I just opened an umbrella and kept dry. That was enough.
Usual Places
You'll be pleased to know, sitting on a milk crate in an alley isn't my usual place to meditate. Like most meditators, it is in my bedroom at home. I have a small statue of a meditator, two candles and a bonsai tree, which I thankfully haven't managed to kill… this time!
A conducive place to meditate is useful.
My room is quiet in the mornings. A few cars go by outside but nothing major; it is tidy apart from my desk sometimes; it is warm and dry; I can sit undisturbed for 45 minutes to an hour. This isn't to say my sits are perfectly calm each day: if you have done meditation for any period through your life you'll know the mind ebbs and flows much as life does. The key is to learn to sit quietly with that flow while grounding yourself with the body and the breath; to be the silent observer.
Location Factors
The same factors are required again: quiet, relatively secluded, warm and dry.
Mixing it up
Mixing up where you meditate is important as well.
One of the monks whom I view as a key teacher of meditation, went on a six-month pilgrimage in India and ended up meditating in all sorts of places. This inspired me to do a small pilgrimage, some years back, along the North Downs Way. This is a group of hills, just south of London. I went for six days, which is nothing like a six-month pilgrimage, but the point is: I gave it a go!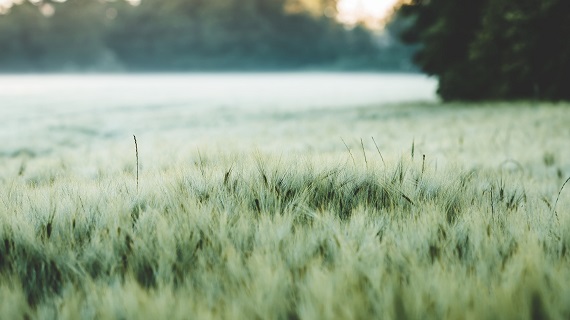 At one point, I ended up sitting in a field (down in the dirt – Kimi would approve) for a few hours, while the sunset. It ended up being a real turning point in my meditation practice. I just had to sit with nothing else to do and work through some of the difficult emotions that came up: restlessness, boredom, frustration. From this, I learnt how impermanent these states of mind are, and when they settle out, there is calm and clarity.
Location Factors
Factors for this kind of environment: quiet, relatively secluded, dry – it wasn't raining. The edge of the field wasn't the warmest place, during early May in the UK, but it wasn't freezing either; so it was good enough.
Reflections
Mixing it up where you meditate is important. Different environments can bring out different experiences so give it a go. If you have been doing meditation in your room regularly for a long while now or going to the same old group, go out into nature and sit under a secluded tree for a bit.
Take account of some of the factors of what makes a location good enough. It doesn't have to be perfect. But, just have a go. If you'd like to send in any pictures, I'd love to see them and hear a few of your stories, you can do this on our Community page. It is good to share.
Offered for your reflection as always.